June 5th, 2016
Charging Elephant – Digital Painting
Step by Step
This is the first piece in my series of African wildlife. I want the viewer to be right in the middle of this scene. The heart pounding emotions as he charges straight towards you, holding your breath hoping he will stop.
Step 1
- The first step in this series is to get a background that is consistent throughout all the paintings. I worked on several layers with various colors and textures and chose this dark red.
Using many different resource images, I sketch the elephant loosely at first just to get my bearings. When I'm done with the general sketch, I move it around, change the size until I'm happy with the composition. I then go back and refine the sketch and map out the wrinkles.
Step 2- The eyes and wrinkles
I always start with the eyes. This is where the viewer will look first and it needs to be as realistic as possible. I then move on the wrinkles. Right now I'm only interested in the darks and lights to give it shape and form.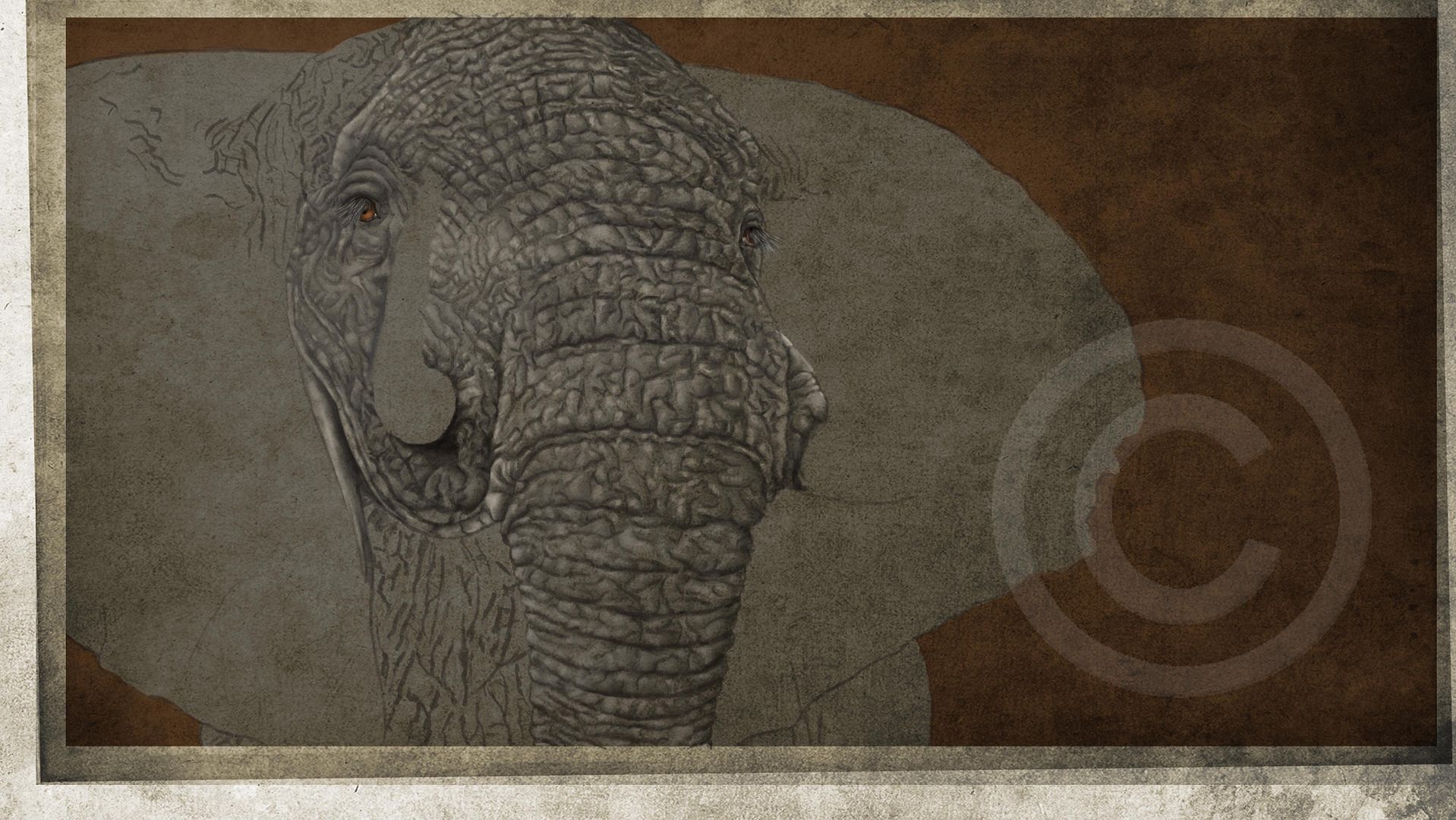 Step 3 – Tusks and Ears
Whew! The wrinkles are done and it's time to move on to the tusks and ears.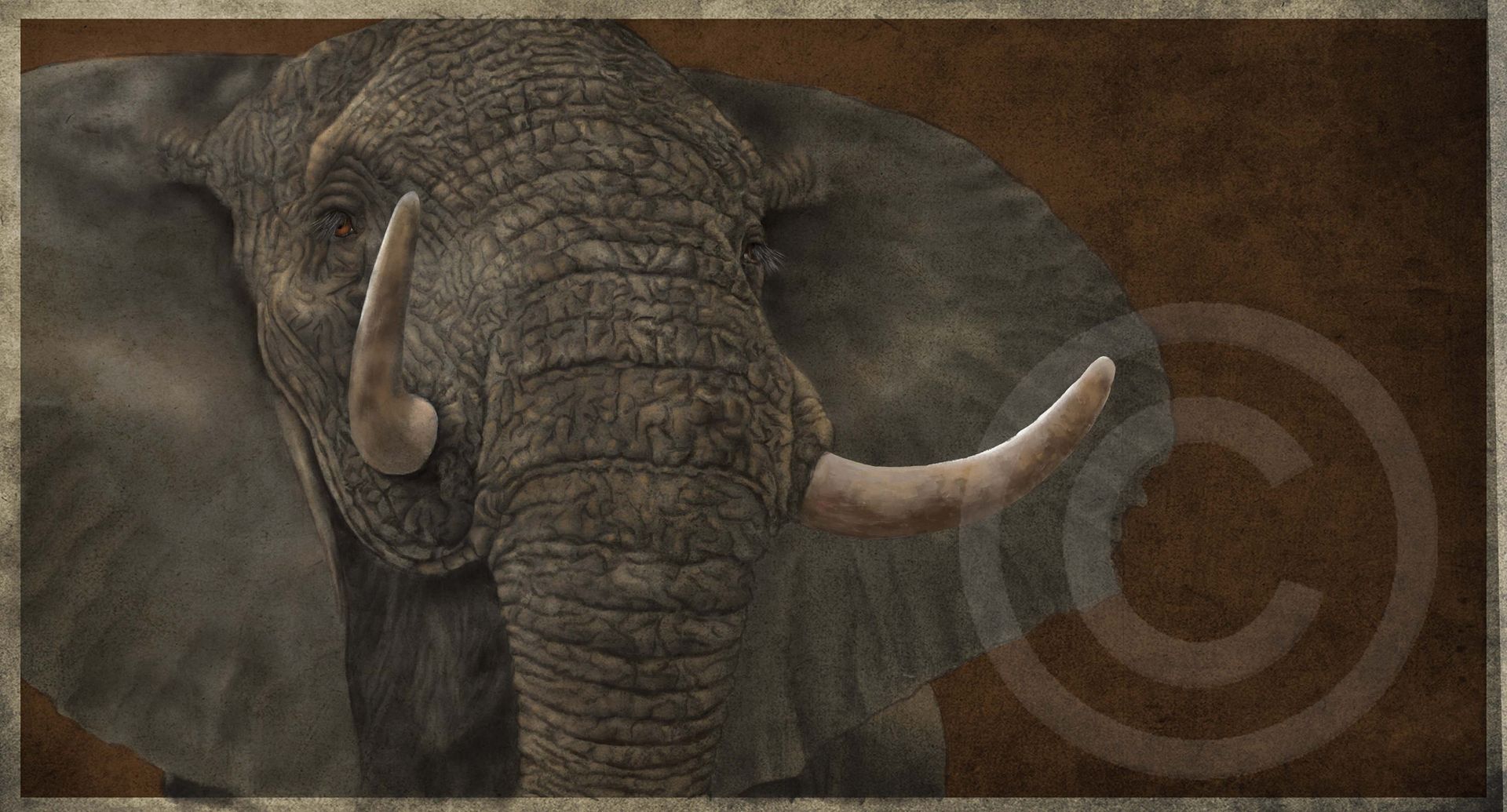 Final steps –
When all the details are done it's time to adjust the colors and add the dust. I tweak the highlights and shadows to give more contrast and more drama.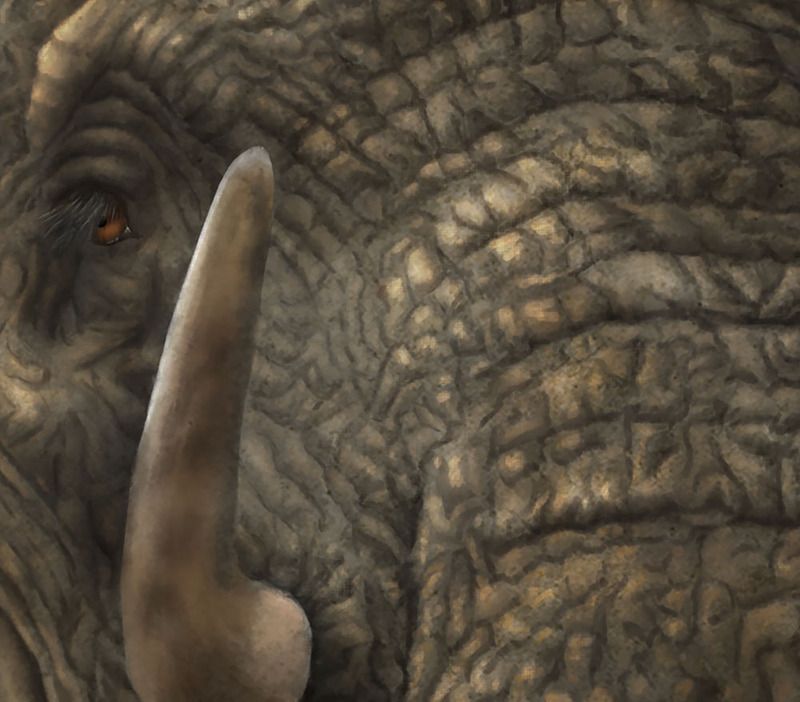 Be sure to have your print matted and framed. It will be ready to hang as soon as it arrives.